San Diego County's most prominent construction family is developing and constructing MMC


Douglas E. Barnhart family of companies:


the development arm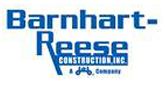 provides boots on the ground construction services based on over 30 years of successful private and public works projects
MEDICAL REAL ESTATE ("MRE") PARTNERS WITH MAKENA MEDICAL ("MAKENA") TO CUSTOM CREATE YOUR MEDICAL SUITE

The Makena suites will be custom-designed for the doctor's particular needs. MRE has created custom suites for family physicians and dentists, orthopaedics, oral and maxillofacial surgery, ophthalmology, optometry, MRI, chiropractic and orthodontia, to name but a few. We encourage you to check out some of the over 200 suites!


COMPANY HISTORY

MRE began developing medical buildings in 1993 in Temecula, California. We found four medical professionals who liked the idea, and Doctors Medical Park, Phase I was born. It was completed in 1994. Phase II of Doctors Medical Park was completed in 1996 with four additional doctors.

From 1996 through 2009, MRE developed sixteen additional buildings: Mission Medical Center, Chaparral Medical Plaza, Promenade Medical Plaza – Phases I and II, Golden Triangle Medical Courtyard – Phases I and II, Hope Medical Arts Plaza, Corona Village Medical Center, Eastlake Village Walk Medical Center, Otay Lakes Medical Center, Date Margarita Medical Professional Center, Terracina Medical Center, Rancho Mirage Medical Center, Oasis Medical Plaza, the Loma Linda Behavioral Institute in Redlands, and the Hemet Center for Medical Excellence. A total of 175 medical professionals have been well served in these eighteen projects.